I'm back……
Did you even know I'd gone?
Well maybe not! Now that I have a fabulous, trusty and clever V.A. (virtual assistant) she has been uploading my posts for the last three weeks. So you may not have even realised I wasn't here.
And that's OK…but I wasn't. So where might I have been?
ON HOLIDAY!
Over 12 months ago I received an invite to join a group of my girlfriends in walking El Camino in Spain. The walk was to take about 13 days then we would have a well-earned rest for 4 days to celebrate one of the girls 50th.
I ummed and ahhhed for 10 months deciding whether I would go or not! Debating in my head, and the many ears that would listen, all the pros and cons…. leaving my family to fend for themselves, taking my foot of the pedal at work, could I afford it? Commitments to the extended family etc. etc. etc.
Decisions. Decisions.
I kept saying to myself … I need all my ducks to line up in a row, to know that if I went, I'd made the right choice and that choice sat comfortably and easily within me.
One of those ducks was work.
As you may've realised, I committed to taking my business on line over the last 12-18 months and it's been a ridiculously steep learning curve and at times extremely frustrating.
Things were finally starting to fall into place and I was beginning to see some traction, so I was wary of hopping off the merry – go – round so to speak, and opting out for 3 weeks.
But opting out was one of the best things I could do as unknowingly (or maybe I was just ignoring the fact) I think I was heading towards overwhelm and exhaustion.
Sometimes you don't realise how fast your spinning until you hop off. Having employed my VA made the decision easier and 8 weeks before the girls were to depart, my ducks lined up and I was going to Spain!!
For those of you that are unfamiliar with the Camino, or you're yet to see the movie "The Way" (which I highly recommend) I'll let Wikipedia explain.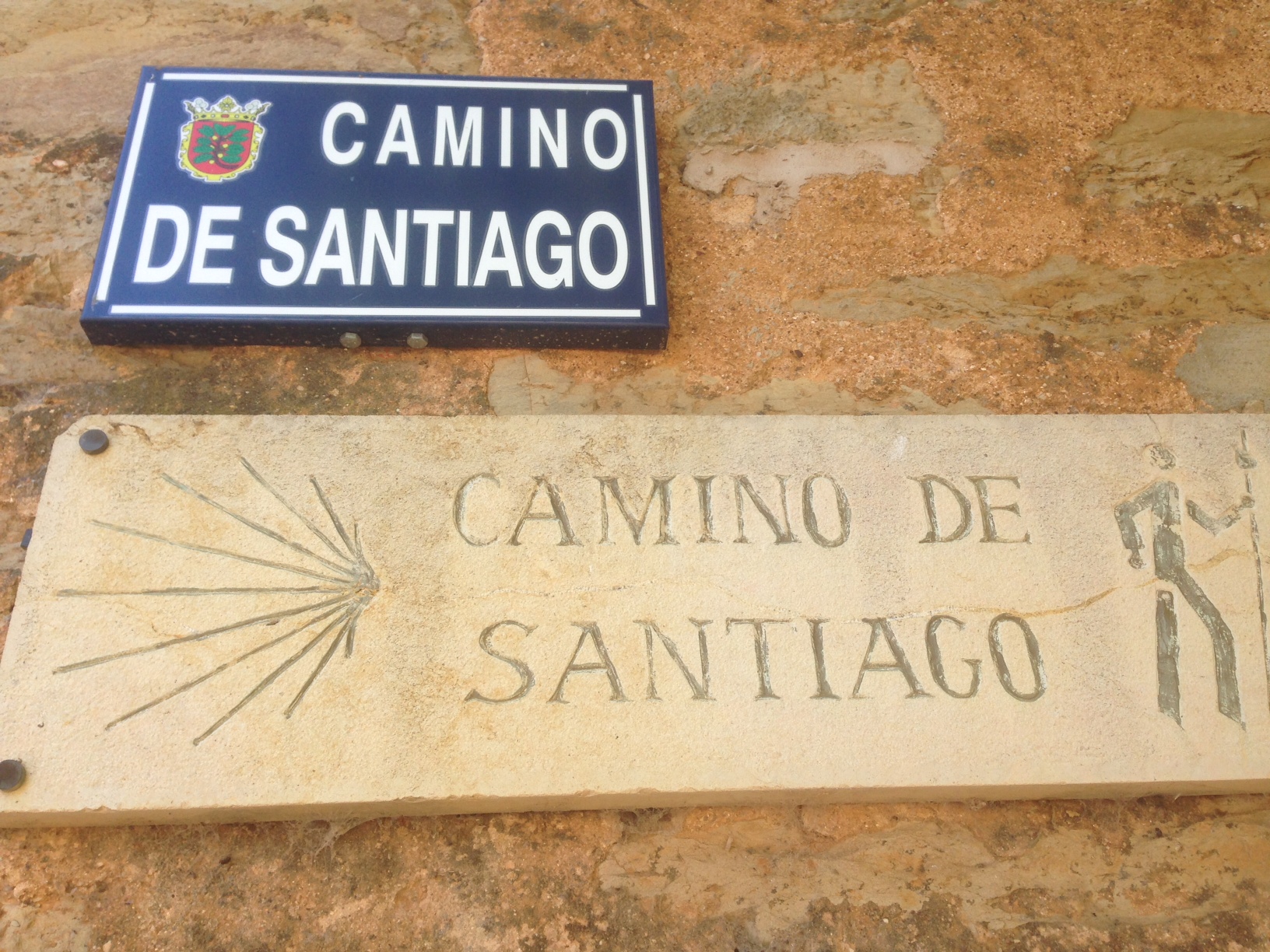 "The Camino de Santiago, also known by the English names Way of St. James, St. James's Way, St. James's Path, St. James's Trail, Route of Santiago de Compostela and Road to Santiago is the name of any of the pilgrimage routes (most commonly the Camino Francés or French route) to the shrine of the apostle St. James the Great in the Cathedral of Santiago de Compostela in Galicia in northwestern Spain, where tradition has it that the remains of the saint are buried."
The pilgrimage has continued every year since the Middle Ages. The French route is some 800kms, starting in St Jean Pied de Porte and finishing in Santiago. (There are in fact many routes to Santiago but the French route is one of the most popular- and you know I'm mad about all things French!) You can take as long as you want to walk it (cycle and horse ride!) and most people allow 6-12 weeks.
We obviously did not have the luxury of that time and you can, like many do, walk the distance that works for you. Our group walked from Leon to Santiago – about 300km+ over 13 days.
That's a lot of walking!!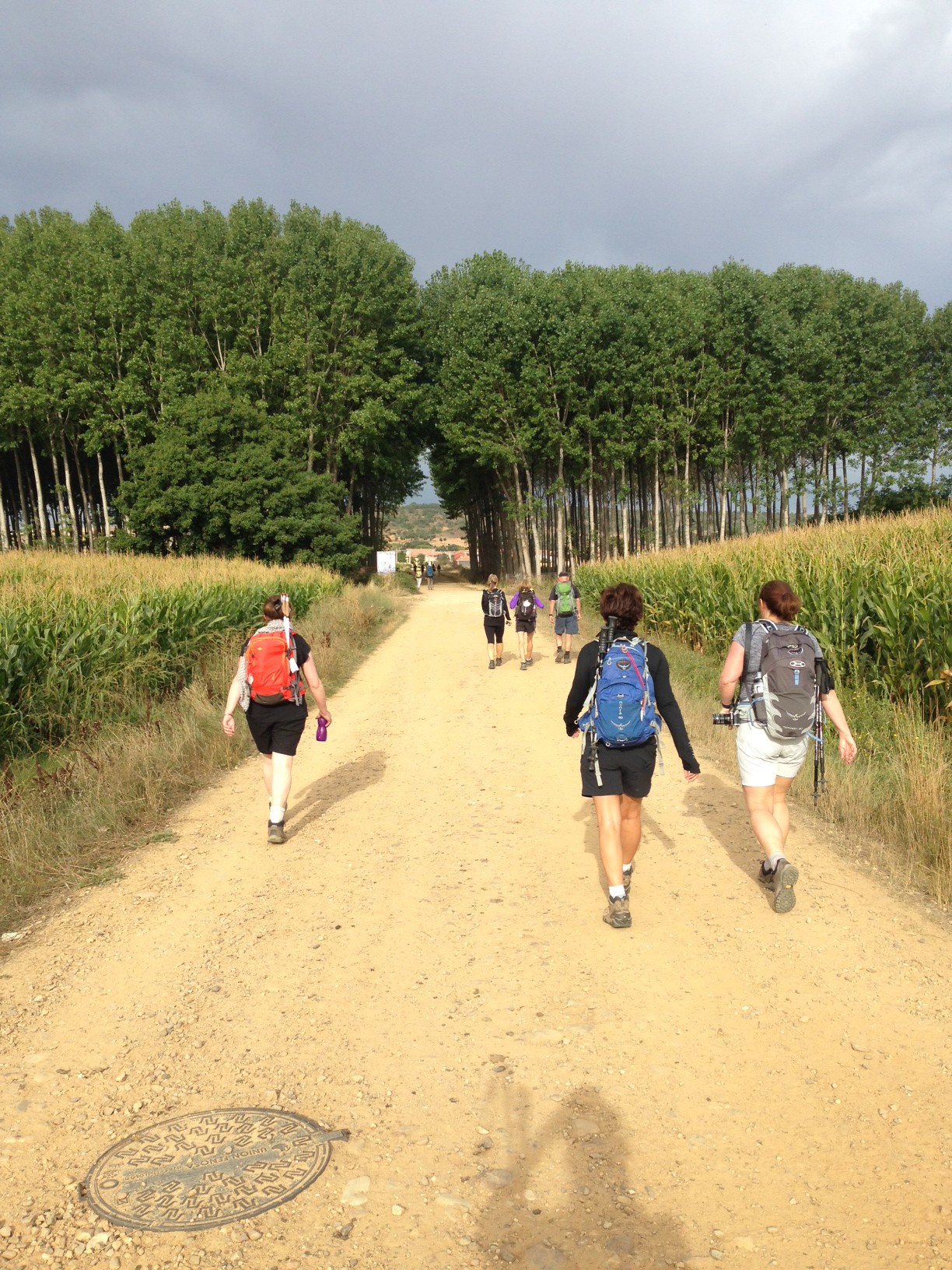 It was an incredible experience and met so many wonderful people along the Way…
So now back to reality. I'm excited to be home (normally I go into a post holiday depression but yet to happen) boys are happy to see me, dog is even more excited, warm weather is here and slowly but slowly I'm getting my head around work.
I made some resolutions to myself along The Way (it is famous for it's ability to make you reflect..on your past, present and future) and my approach to work needs to be a little more balanced….  both my approach in regards to input of time and workload management.
A more balanced approach… that's my plan….my new Way!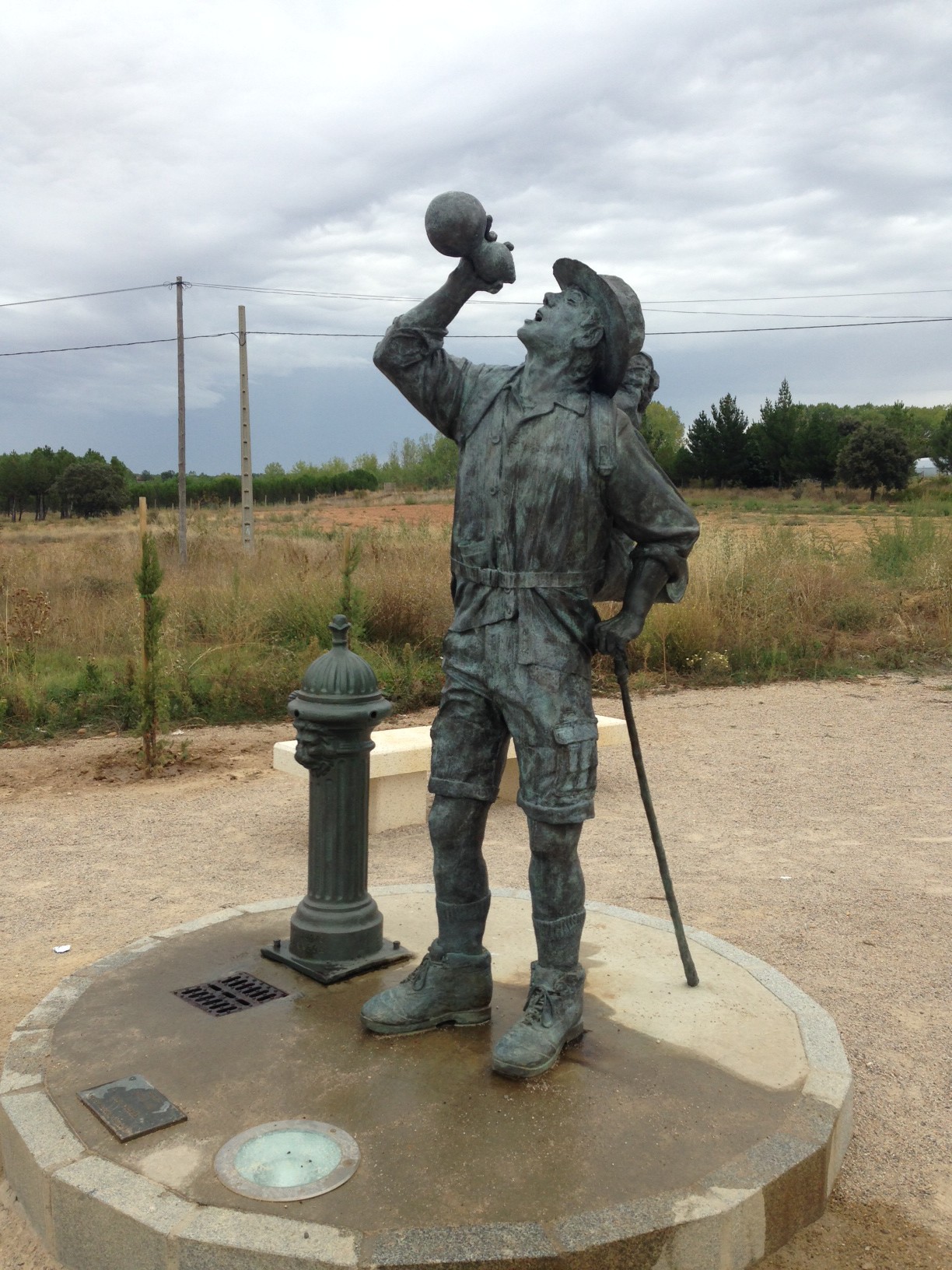 (we didn't look like this pilgrim!)
Be Healthy, Happy & Amazing!
Caroline x